DA Othello lets you play Othello (Reversi) with a friend or against the computer. The program uses powerful algorithm of game and a friendly interface.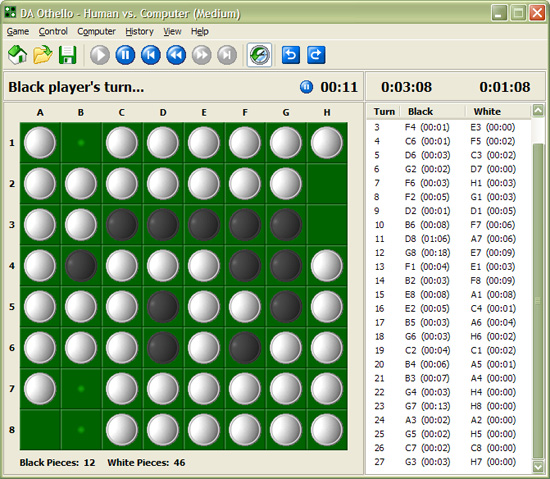 Here are some features of DA Othello:
strong AI of computer opponent
custom computer opponent difficulty levels
custom opponent player (computer or human)
full history of the movements
saving and loading of a game
custom setup of pieces on the board
custom board size
full screen mode
Download
DA Othello (713.4 KiB, Last updated on October 4, 2006)Installer program of DA Othello game.
Gameboards Package (3.2 MiB, Last updated on May 14, 2013)Source code of the GameBoards package and DA Checkers and DA Othello games. The GameBoards package is the package that is used for writing both of the games.
These source codes are provided as is without any documentation or any kind of support.